HANDRAIL lighting profile
Handrail lighting profile for step railing, LED stair lights, staircase design element and premium staircase lighting. Rhea LED Linear handrail and stair LED linear lighting system illuminates' stairways and handrails for any architectural building style.
Made available with high-grade aluminum AL6063-T5 and powder coated in silver/black/white finishes, with Ingress protection of IP22/IP65 along with accessories depending on your needs, with best in the world LED Lamps (CRI>95) & power supply (both UL certified). This high-quality product is comparable to the best in the world but with an economical price tag. These are one of the best options for premium staircase lighting solutions.
These are versatile and virtually maintenance-free lighting solutions. Whether you need asymmetric or symmetric lighting distribution, our handrail fixtures are perfect for both exterior and interior applications. Plus, they come in a range of color temperatures to suit any project requirements. With mounting accessories included, our handrail profiles are easy to install and integrate seamlessly into any architectural scheme.
These handrail & step LED lighting fixtures will create a beautiful ambience and enhance the environment. Application of this light fixture can be in handrails, step lighting, lobbies, swimming pool, stadiums etc. The handrail fixtures deliver maximum performance and consumes less energy. These fixtures are versatile which can add a visual impact and also plays a critical role in safety apart from lighting.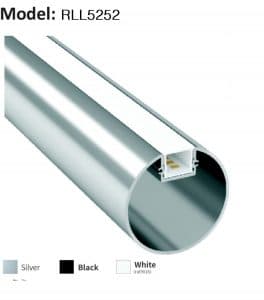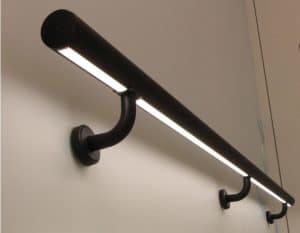 These handrail extrusions can also withstand heavy use and increase mobility and safety in these spaces. Integrating handrails with our profiles is the best way to increase visibility and safety. It also acts as a decorative element. Our handrail profiles are available in a variety of designs to suit any space.
We offer a wide range of LED Strip lights which can be used with the handrail profiles. Based on the preferred effect, we can help you decide the right kind of strip light to be used with these profiles. Handrails are an important staircase design element that can help improve the safety of any space. When used properly, they can decrease the rate of falls and provide a universal design element that can benefit all populations.
These step railing lights are becoming increasingly popular in staircases due to its ability to provide a pleasant light distribution across the pavement. Not only does this offer benefits for pedestrians, but it also helps cyclists and motorists stay safe at night.
Checkout our range of handrail profiles.