HANDRAIL & STAIR LED LIGHTING FIXTURES & SOLUTIONS
Rhea LED Linear handrail and stair LED linear lighting system illuminates' stairways and handrails for any architectural building style. High-quality, fantastic designs and easy to use and most important the price of such a high-quality product.
Made available with high-grade aluminum AL6063-T5 and powder coated in silver/black/white finishes, with Ingress protection of IP22/IP65 along with accessories depending on your needs, with best in the world LED Lamps (CRI>95) & power supply (both UL certified). This high-quality product is comparable to the best in the world but with an economical price tag.
With the advancement of LED technologies, lighting designers, architects & interior designers can use these versatile handrail & step LED light fixtures into their projects to create infinite lighting solutions for indoor & outdoor lighting.
These handrail & step LED lighting fixtures will create a beautiful ambience and enhance the environment. Application of this light fixture can be in handrails, step lighting, lobbies, swimming pool, stadiums etc.
The handrail fixtures deliver maximum performance and consumes less energy. These fixtures are versatile which can add a visual impact and also plays a critical role in safety apart from lighting.
We offer a wide range of LED Strip lights which can be used with the handrail profiles. Based on the preferred effect, we can help you decide the right kind of strip light to be used with these profiles.
Indoor & outdoor Handrail and stair LED linear lighting fixtures and solutions from Rhea LED Linear, Hong Kong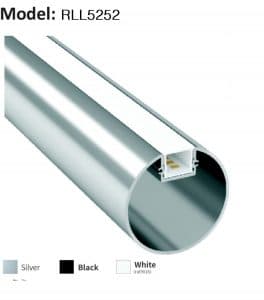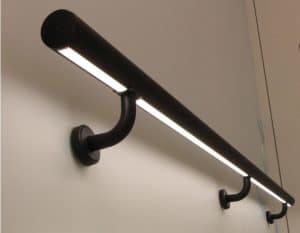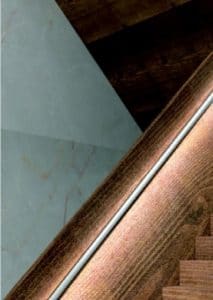 Handrail and stair LED linear lighting: Technical & mechanical specs: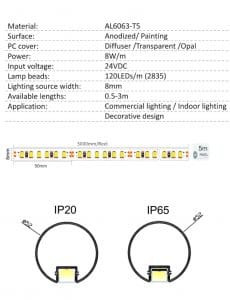 Handrail and stair LED linear lighting accessories & installations: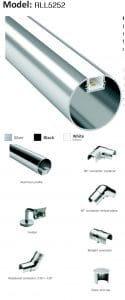 Download the eCatalog:
Rhea LED Linear Handrail & stair Linear Lighting Fixture & Solutions – LO5252